---
Nicolas Ruland & Fabian Grünewald
Born and raised in Berlin, we have been able to experience the transformation of our capital city over the last 40 years at first hand. We got to know and appreciate the Brandenburg countryside, our heart beats for this home. We will do our best to sell your property. [read more about us]
---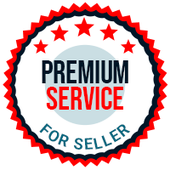 Free valuation of your property, procurement of all property documents,
Energy performance certificate, floor plan optimization,
Creation of a professional and exclusive synopsis and much more.
---
Bergen Real Estate specializes in a new target group-oriented marketing of real estate.
We mediate and market residential and commercial properties to customers.
With our strategy we are fast, discreet and above all innovative.



---
Spend about 3 minutes of your time
and the most important question regarding your property
has been answered:
---
Rental cover in Berlin now officially in force.
We have the current rent cover Berlin table.
What do you as a landlord have to do now?
---
---
---
To begin with, no real estate agent Berlin Germany has to offer should deliver anything other than highly professional services. This does not mean this should be restricted to vendors only, of course. You should also expect just the same level of courtesy from real estate agents in Berlin Germany when dealing with would-be buyers, too. After all, no real estate agent Berlin Germany has operating in it would be very successful if they only served one group well and not the other. When it comes to marketing properties, politeness, professionalism and efficiency should be the watchword of any agent.
If you are looking for real estate agents in Berlin Germany, then you should also consider the ability to market internationally. As an international city, Berlin has potential buyers who are based overseas as well as in Germany itself. Of course, not all real estate agents in Berlin Germany offer this sort of service which means selling a property with its maximum potential sales price becomes that much harder. By reaching an augmented marketplace with an international audience, so your chances of doing so will increase. After all, it is something of a numbers game - the more potential buyers you can reach, so the likelihood increases of finding the right party.
As a leading real estate agent Berlin Germany has operating within the city, Bergen Real Estate offers all of the professionalism and international marketing you could ask for. Our philosophy is to use as many innovative marketing channels as possible, including the use of internet-based new media. There again, it is also important for most sellers who have made the decision to put their property on the market to have it processed quickly. Once an instruction to sell has been received at Bergen, we will start work immediately to produce fantastic interior photography and multi-lingual property descriptions that really make an impact on potential buyers. Indeed, it is our fast set-up times that many of our satisfied clients cite as the reason they consider us to be the best of all real estate agents in Berlin Germany today.